Bulk carrier owners believe that the market will maintain a strong momentum in the next two to three years. At a panel discussion recently held by Marine Money, five executives of bulk shipping companies said that slow growth in capacity supply and continued strong demand are the main reasons they are optimistic about the market.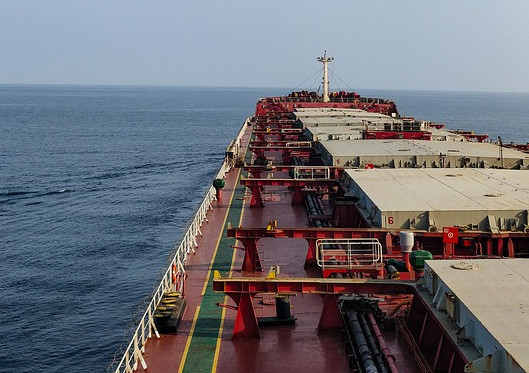 Five representatives predict that the bulk carrier capacity will increase by 2% to 3% in the next 18 months, while the demand for cargo turnover will increase by 5% to 7%. Two of the executives believe that ship asset prices will rise by 10%-15%, one executive believes that it will rise by 20%-25%, and the remaining two are expected to rise by 50%-75%.
Loukas Barmparis, president of Safe Bulkers, said that in the next few years, there may be a tight supply of capacity, because the capacity of the shipyard will not be released until 2023 or after 2024. With the continuous introduction of new regulations aimed at reducing emissions, about 80% of the world's dry bulk carriers need to slow down.
Seanenergy CEO Stamatis Tsantanis stated that ships built before 2012 must slow down by 10%-15%. But he also pointed out that there are some ships on the market that cannot slow down, and these ships will be sent for scrapping.
EuroDry CEO Aristides Pittas said that he is satisfied with the current operating conditions of old ships and expects to see an increase in scrapping only when the market declines. In his view, the attractiveness of liquefied natural gas as a fuel is waning, but there will not be any commercially viable alternative energy sources until at least 2030. The freight rate trend in the market in the next 10 years may exceed everyone's expectations.
Martyn Wade, CEO of Grindrod Shipping, said that the market prospects are promising and countries will continue to import bulk commodities to avoid shortages. Due to the high freight rates of containers, some of the goods originally shipped in boxes have been transferred to bulk carriers.
Magnus Halvorsen, CEO of 2020 Bulkers, headquartered in Oslo, said that the World Steel Association expects global steel production to grow by 6% in 2021 and China by 3%. Even if the Chinese economy cools down, the global situation is still positive. He is optimistic about coal demand. Under the impetus of India and China, it is estimated that the volume of seaborne coal will increase by 9% in 2021 and 6% in 2022. Based on the optimistic outlook, more and more tenants are consulting on long-term leases of 2 to 3 years.